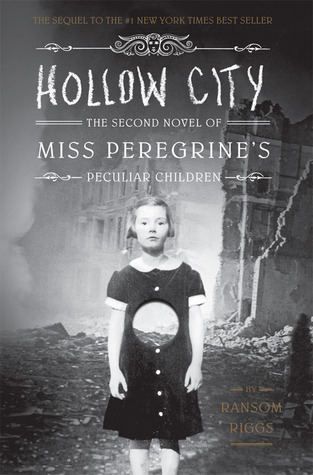 The extraordinary journey that began in Miss Peregrine's Home for Peculiar Children continues as Jacob Portman and his newfound friends journey to London the peculiar capital of the world. But in this war-torn city, hideous surprises lurk around every corner. Like its predecessor, this second novel in the Peculiar Children series blends thrilling fantasy with never-before-published vintage photography to create a one-of-a-kind reacting experience.
I liked this book a lot more than the first one. Whether it's because we got to know the individual characters better, or the world building was better, or there wasn't as much emphasis placed on Jacob's and Emma's romance (which totally freaked me out in the first book)...whatever it was, it was better.
The children in this book go on a long journey literally and spiritually, which really led to us getting an insight into their lives and individual personalities, whereas in the first book I feel they were treated as a single mass - which is understandable, because they weren't there for the entire book. But I feel this time getting to know the characters was a highlight of the book because they are all so unique.
A lot more was explained in this book as well - how the wights are formed, what they want, the differences between them and hollows, the purpose of Miss Wren and Miss Peregrine, and how imperative it is that she survives. I felt this helped me to understand the children's' motives a lot better, and empathise with them a lot more.
The ending of this book was very shocking and left me really nervous and excited for the next book - I can't wait to see how the author ties everything up after THAT.
The only downside to this book was that it had a lull about 3/4 of the way through where the same thing kept happening over and over, but that was soon resolved and only a minor point.
4/5 stars. I recommend it, even if you didn't like Miss Peregrine's!