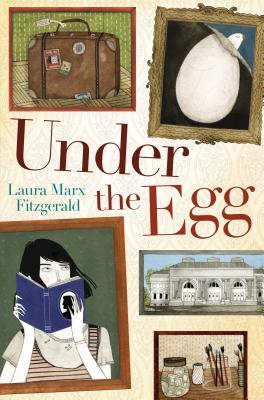 When Theodora Tenpenny spills a bottle of rubbing alcohol on her late grandfather's painting, she discovers what seems to be an old Renaissance masterpiece underneath. That's great news for Theo, who's struggling to hang onto her family's two-hundred-year-old townhouse and support her unstable mother on her grandfather's legacy of $463. There's just one problem: Theo's grandfather was a security guard at the Metropolitan Museum of Art, and she worries the painting may be stolen.

With the help of some unusual new friends, Theo's search for answers takes her all around Manhattan, and introduces her to a side of the city—and her grandfather—that she never knew. To solve the mystery, she'll have to abandon her hard-won self-reliance and build a community, one serendipitous friendship at a time.
This book was super cute and a really fast paced read. The simplistic writing style made the story really engaging and the main character Theo was endearingly determined and hard-working. Her friend, Bodhi, was hilariously rebellious and outspoken, and I enjoyed how she was spoilt but not a brat and how she gave Theo and her crazy life a chance rather than snubbing her immediately like everyone else.
However for me the biggest highlight of this book was all of the details and information about art; although a middle grade book, there is a lot to learn from this book if you are an art noob like me. If not, then you'll probably enjoy reading about the artwork anyway!
The book turns about half way through from a story on art into Theo's grandfather's life story, which made me lose interest a little, but it was still entertaining. For me, I would have liked it if the focus had been on art the whole way through, but that's just me!
I really liked this book - 3/5 stars!