This is only a small haul because I am supposed to be on a book buying ban, but it's not really going too well. I bought 3 books, was gifted one and got the odd ones for review!
Bought
Going Out by Scarlett Thomas - Reading this one at the moment, and loving it so far! It's a wacky retelling of the Wizard of Oz and it's just as hilarious as the other books I have read by her.
Bright Young Things by Scarlett Thomas - This one sounds like a modern version of Lord of the Flies. I'm really looking forward to it!
PopCo by Scarlett Thomas - Yeah, I went on a bit of a Scarlett Thomas spree. This one sounds really weirdly amazing, like all of her other stuff, and JUST LOOK AT THAT COVER.
Gifted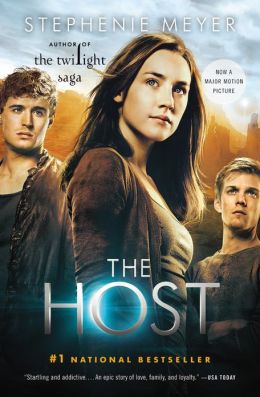 The Host by Stephenie Meyer - My mum bought me this book after I had been going on about wanting to read it for ages (thanks, Mum!) I'm really looking forward to it, but it is a HUUGE book!
Review
Arabelle's Shadows by Fleur Gaskin - Don't know too much about this one, but it looks pretty good and the cover is amazing!
Those are all the books I got, but I'm sure there'll be some more soon. Let me know what you thought of any of them below!